residential
Your home is much more than just the place where you live; it is the place that enables you to live the life you want.
Whether you're musing over a minor renovation or envisioning your dream home, Tim can show you how to turn your project idea into reality.
Wells, Maine Beach House
After retirement, Tim's parents decided to replace their small seasonal cottage in Wells, Maine to build their dream home by the ocean. Tim worked within their budget to achieve a high level of design in a contextual yet expressive style.
With four bedrooms and three and a half bathrooms, they now have plenty of room to get the whole family together for holidays and summer weekends.
Constrained by zoning requirements to a 1,000 square foot building footprint on a tight 50' x 100' lot, Tim's design maximizes the livable area in the light and airy interior with a spacious open floor plan.
The building is oriented on the site to take advantage of morning sunlight and afternoon shade with a porch on the southeast corner of the house. A balcony off of the Master Bedroom offers a breezy reading spot with views to the horizon.
Windows are located for excellent natural ventilation. When air-conditioning is desired, five ductless mini-split cooling and heating units provide energy-efficient temperature control year-round. A propane fireplace gives additional warmth and comfort in cooler months with no mess or maintenance. An energy-saving tankless propane water heater produces plenty of hot water whether there are two people or ten people in the house.
Low-maintenance exterior finishes allow them to spend less time worrying about the house and more time enjoying the beach.

Nashua, New Hampshire home addition
After looking for a new house to accommodate their growing family, the homeowners decided that they still loved the home they owned but just needed more space.
Tim's design for their addition honors the character of the existing brick home while creating the space their family needs.
Subtle visual cues like centering the existing front door, slightly offsetting the addition, and tying old and new together with a farmer's porch unify the overall appearance, despite the differences in materials and building forms.
The addition includes a gracious great room, a convenient mudroom off the back porch, habitable basement space for an office / guest bedroom, and a spectacular master bedroom suite with a lofty cathedral ceiling.

New Hampshire Lake House Concept
Newton, Massachusetts
Master Bathroom, walk-in Closet
and Family Bathroom Redesign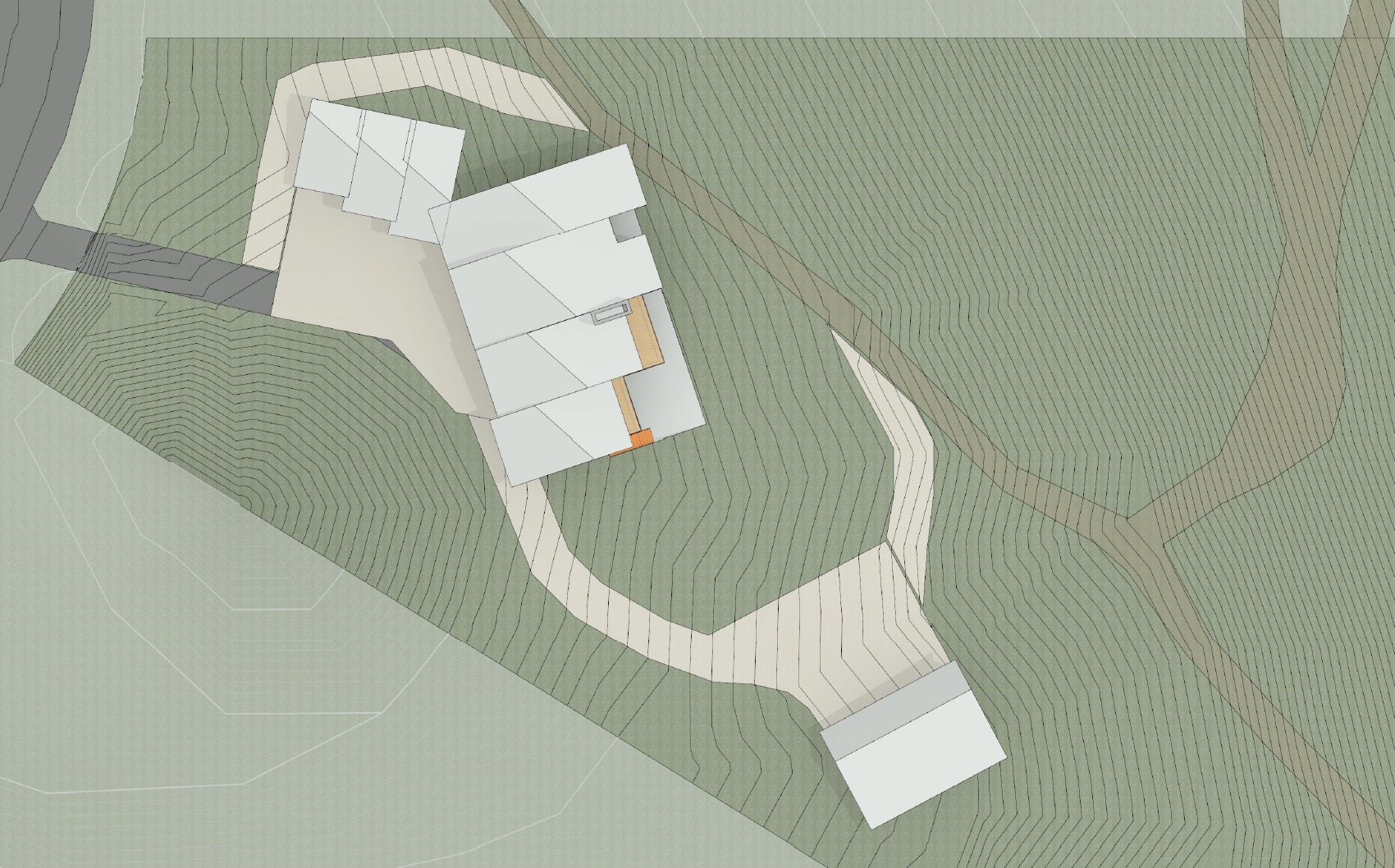 Franconia Notch, New Hampshire
Mountain House Design Concept
Portsmouth, New Hampshire
Front Entryway addition & screened-in back porch design concept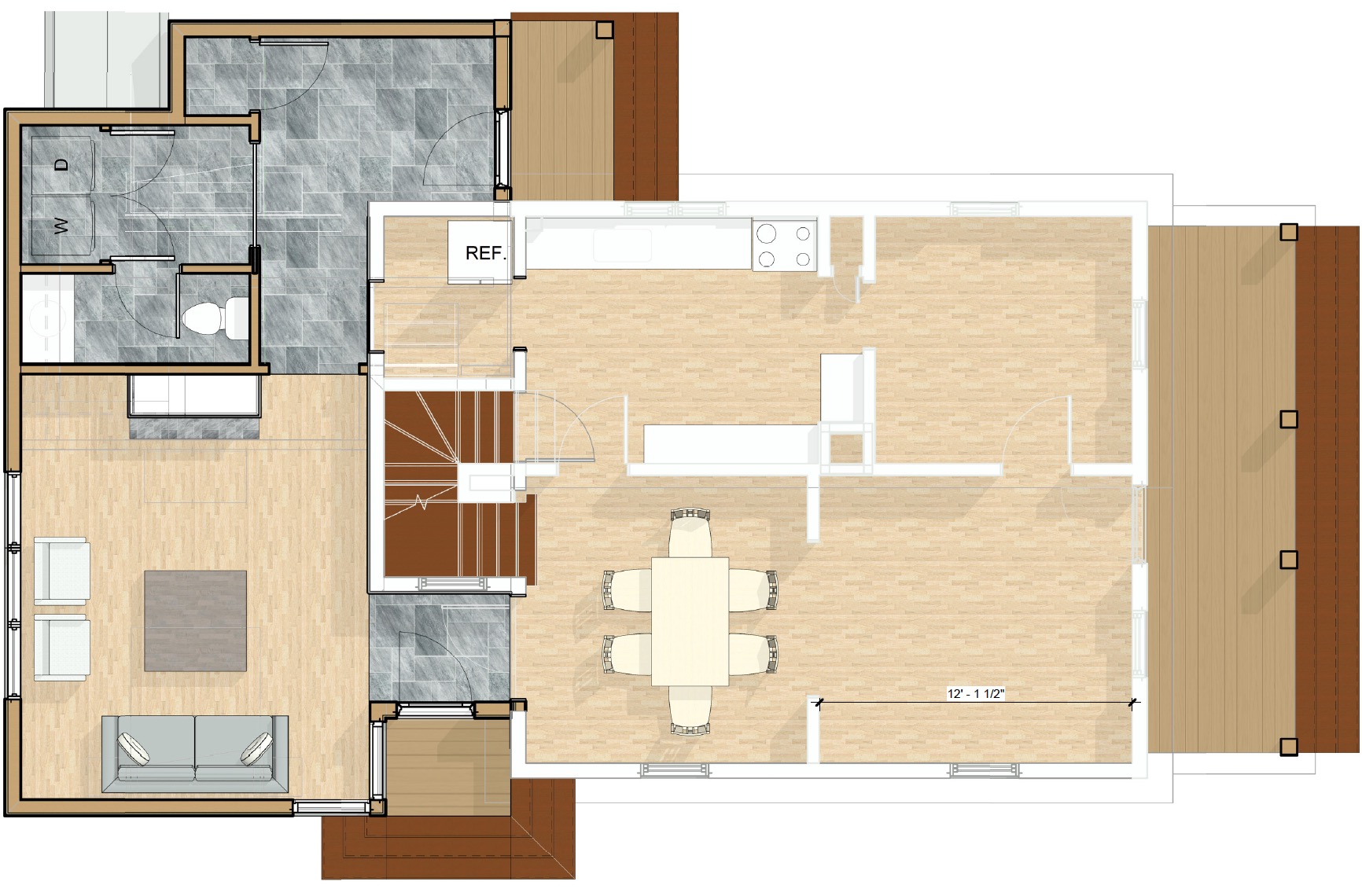 Portsmouth, New Hampshire
Modern Addition
Newton, Massachusetts
Deck and Patio Design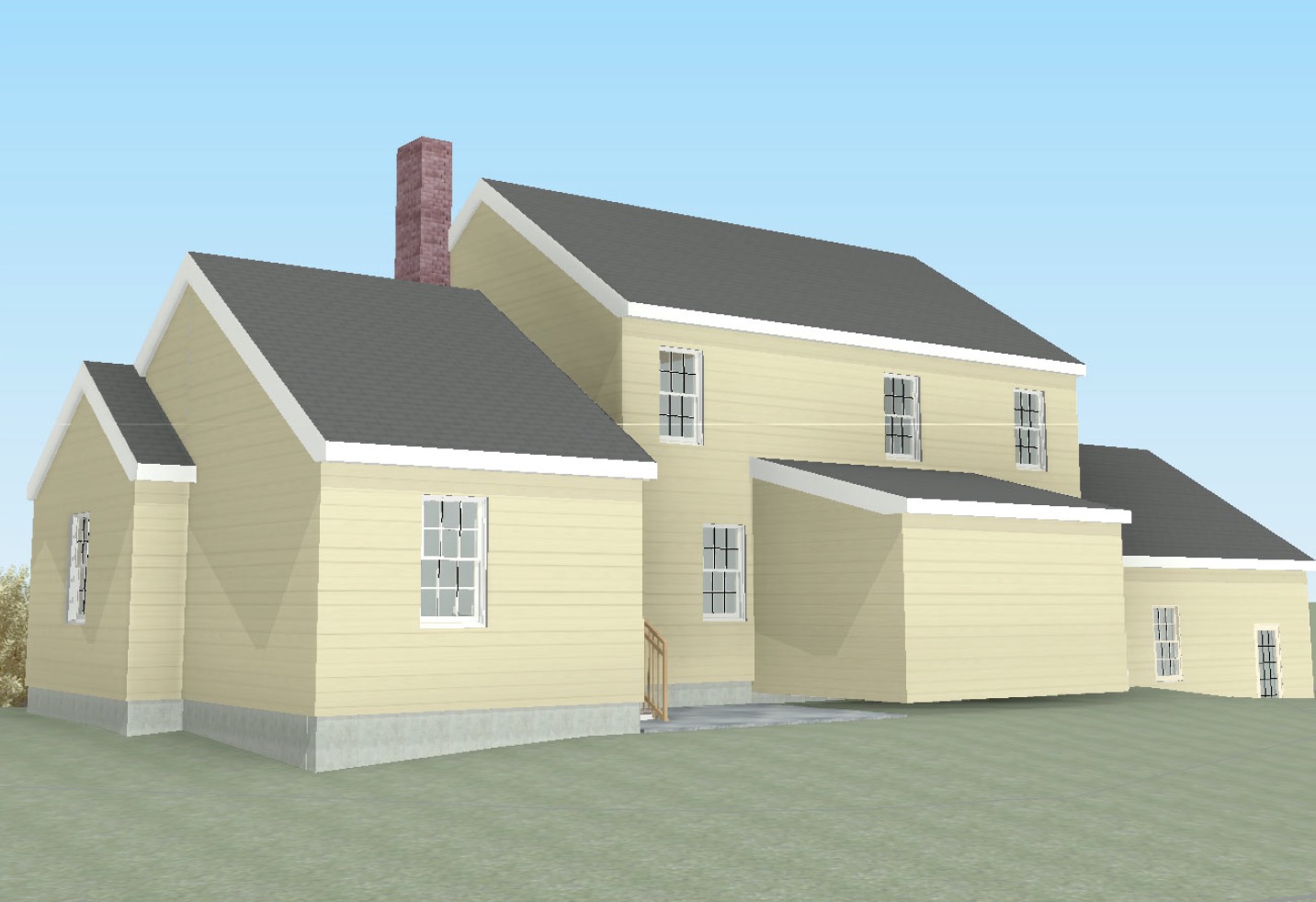 Kittery, Maine
Master Bedroom Addition
Rye, New Hampshire Predesign study
After owning a summer home near the beach for a number of years, the homeowners wanted to add space to make it more livable as their long-term permanent home. They weren't yet ready to commit to building an addition but wanted a clearer idea of what was possible.
In an Initial Predesign Meeting, Tim measured the existing house and evaluated their space needs and desired budget and schedule.
With this understanding, Tim created a project scope narrative proposing a rear addition that would double the footprint of the house. This would add a Great Room and first floor Master Bedroom suite with a large back porch and new side entryway connecting to the garage.
In addition to providing a scope narrative, preliminary schedule, and opinion of probable cost, Tim created a series of hand sketches of preliminary floor plans and 3D perspective views to give the homeowners a first look at what their expanded home could be.
During a preliminary review of local zoning requirements, Tim identified a concern with a setback from nearby wetlands that could conflict with the proposed project. Tim referred the homeowners to wetlands scientists who could accurately delineate the wetlands and pursue approvals from the town.
This Predesign Study provided the homeowners with the information and inspiration they needed to decide whether to move forward with their addition.

Natick, Massachusetts Home Addition
With two growing boys and a grand piano under its roof, this small two-bedroom house was bursting at the seams.
The 830 SF single-story addition at the rear of the house includes one large shared bedroom for the kids along with a spacious master bedroom suite with a full bath and walk-in closet.
This has freed up space in the existing house for a third guest bedroom, enlarged living room, and new dining room open to the kitchen with a new bar counter.
The simple, economical building form matches the existing roof lines, maintaining the character of the home while nearly doubling its livable area.

Wells, Maine cottage addition study
A quick three-dimensional study for a three-season addition to a small cottage in Wells, Maine.